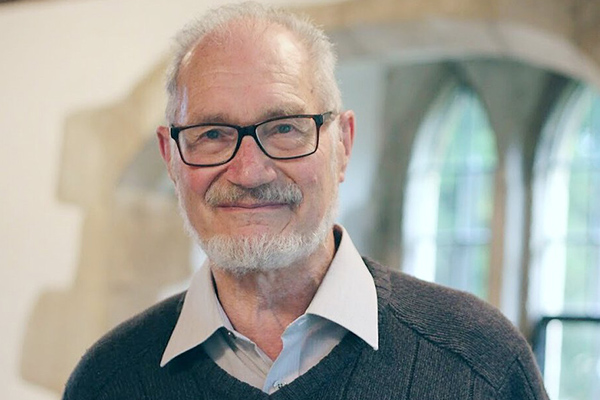 Nigel Dower
Trustee of the Food Ethics Council and Honorary Senior Lecturer in Philosophy, University of Aberdeen
Nigel Dower joined the University of Aberdeen in 1967 where he taught until 2004, with the exception of three years teaching Philosophy in Zimbabwe (1983-86) and five months as Gillespie Visiting Professor, College of Wooster, Ohio in 2000. He was Head of the Department of Philosophy 1996-1999 and 2000-2001. In June 2004 he took early retirement in order to pursue his interests in 'exploring ethics in a globalised world' through teaching, lectures, writing and consultancy and also to spend more time in the voluntary sector in such organisations as Aberdeen for a Fairer World, One World Week, Aberdeen Interfaith Group and the United Nations Association.
His interest in global issues is also inspired by his Quaker faith that there is 'that of God' in everyone, and he has also served until recently on a central committee called Quake Peace & Social Witness. He was visiting Professor in the University of Akureyri, Iceland four times from 2004 to 2010, and Visiting Professor in Colorado State University, Fort Collins in January-May 2006 and January-May 2008.
His main research interests are in the field of the ethics/philosophy of development, environment and international relations. He taught for many years on the ethics of international relations, covering normative theories, war and peace, theories of justice/human rights and global citizenship, and on the ethics of development, environment and technology. He has also taught various other courses on the ethics of sustainable development.
In 1983 his first book was published entitled World Poverty – Challenge and Response (Ebor Press), and in 1997 he wrote World Ethics – the New Agenda for the Edinburgh University Press (1998, 2nd edition 2007) and is Editor of its Edinburgh Studies in Global Ethics. His interest in development ethics is reflected in membership of the International Development Ethics Association (IDEA), of which he was President (2002-2006). In 1997-1999, as one of the Associate Directors of the Centre for Philosophy, Technology & Society (which operated from 1990 to 2002), he led a research project on the idea of global citizenship and how educational courses at Undergraduate level might be developed. This resulted inter alia in Global Citizenship – A Critical Reader, edited by Nigel Dower and John Williams (EUP 2002) and An Introduction to Global Citizenship (EUP 2003).  In 2009 he published a book on The Ethics of War and Peace (Polity). In 2009 he received an Honorary Doctorate (TD hc) for his work in global ethics from the University of Uppsala, Sweden.