What principles should underpin policies for fair, resilient food systems?
Earlier this year, we posed this question to a group of food systems experts, farmers, landworkers, campaigners, funders, and business representatives, at a workshop we convened in London's OmVed Gardens.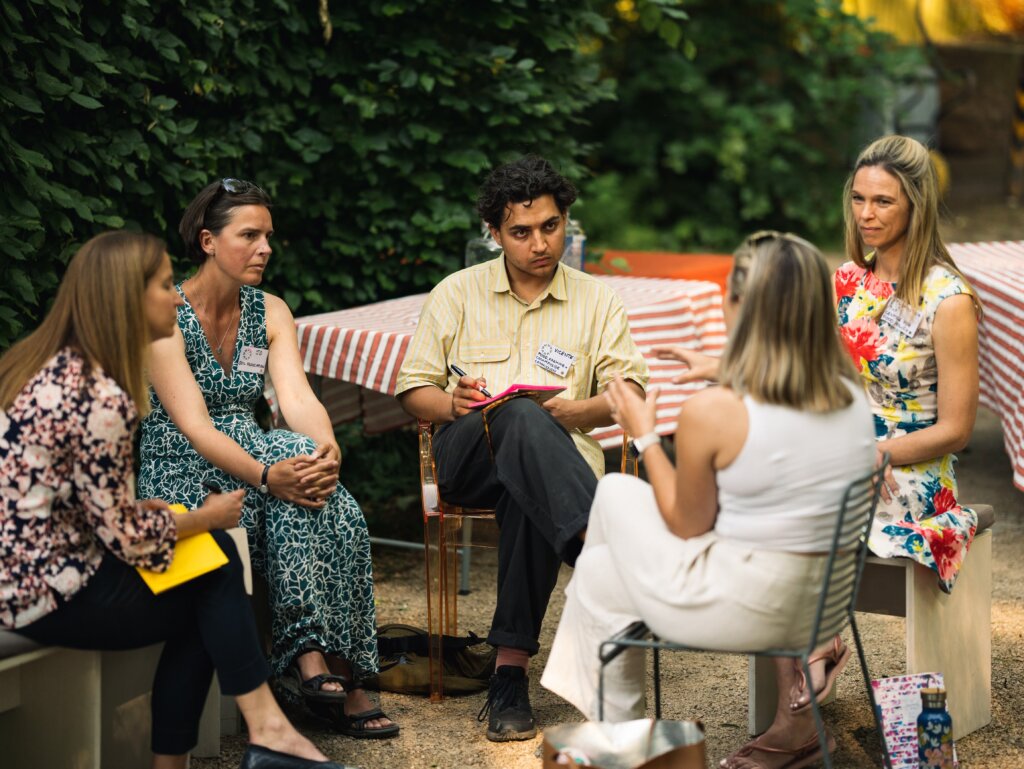 With a General Election on the horizon and the chatter of party conferences filling the air, the time is ripe to consider how national policies and the UK Government's approach to policy making can shape food systems for the better. We've already begun to hear specific policy promises; party manifestos will be published soon; and businesses and civil society organisations have ramped up work to try and influence our policy landscape.
But amidst the disparate, single-sector asks being floated, we wanted to bring it back to basics. Rather than brainstorm a set of detailed policy demands (other organisations have done terrific jobs at this, such as the Landworkers Alliance Manifesto), our workshop sought to establish a clear and simple approach to policy-making – what are the basic building blocks that fair, ethical policies should be constructed from? What fundamental principles should underpin the how, what and why of national policies?
At a time when national government appears set on serving vested interests, and reversing on urgent climate action amidst ongoing social injustices, it doesn't feel amiss to be going back to basics.

During the workshop, participants were split into groups of six and asked to discuss: 'what fundamental principles should underpin food and farming policies?' Facilitators used the '1-2-4-all' technique to structure the session, beginning with a silent personal reflection, then discussing in pairs, before sharing insights, seeking consensus and untangling areas of discord in groups.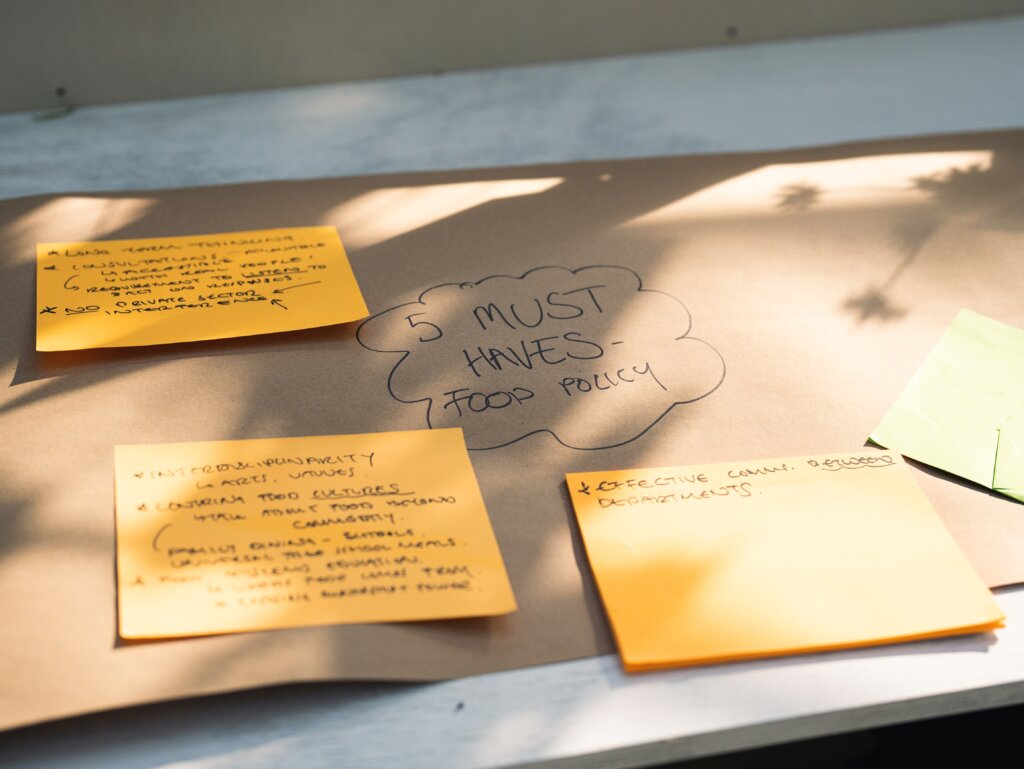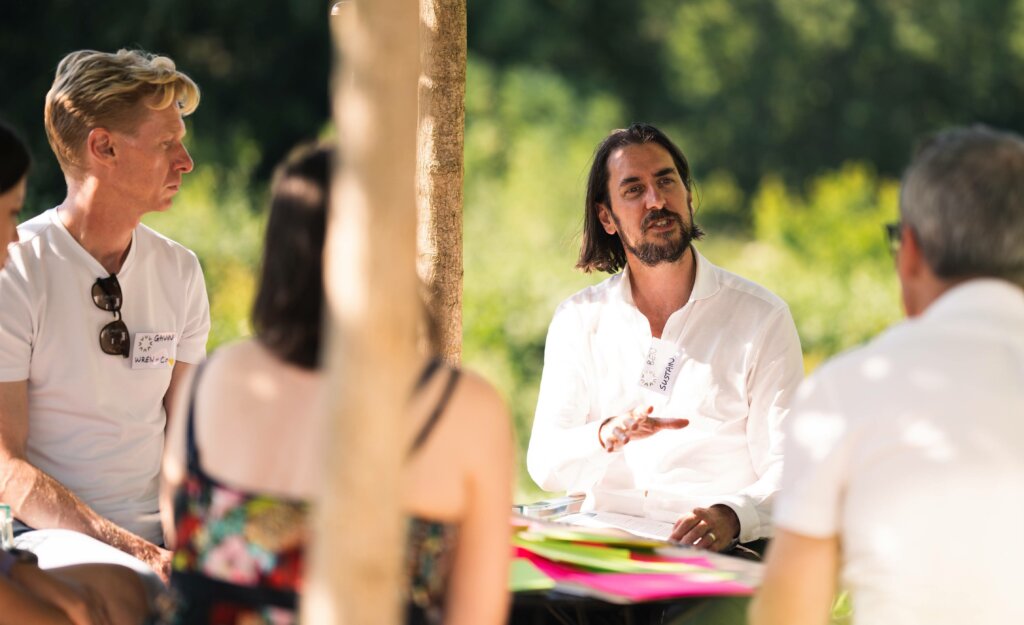 Following the smaller group discussions, we gathered in plenary (beneath the shade of a large willow tree, it was a swelteringly hot day!) to exchange insights between groups. Later, hundreds of sticky-notes were analysed and synthesised to form five, key principles.
A fairer approach to policy-making would:
Learn from those affected
Policies should be evidence-based, and this evidence should be gathered from a diversity of voices and lived experiences – especially those who are directly affected. At the moment, citizen input is treated as a tokenistic afterthought, often gathered via dull and inaccessible consultations. Meaningful public engagement and participation should be carried out via mechanisms such as deliberative dialogues, citizens assemblies and citizen advisory panels, resulting in co-designed policies
Address root causes – not symptoms
Policies that truly address root causes would be suspicious of terms such as 'cheap food' and 'food poverty', and would instead seek to address the underlying causes of nutritional insecurity – such as wage stagnation and benefit caps. Addressing root causes would also require policies to be long-term in vision, rather than providing the sticking plaster solutions characteristic of the short-termism of political cycles.
Prioritise public good over private interest
What are policies for? Who does the Government serve? Power within the decision-making processes should be redistributed, to give citizens a more equal footing. As with 'public money for public goods', public policy should prioritise public good above bolstering private profits. Private sector engagement, when done properly, is an essential part of decision making, but this should not slip into lobbying for commercial gain.
Use a rights-based framework
Policies should work to ensure that nobody is left behind, and that fundamental human rights are realised by UK citizens. This includes a Right to Food, currently enshrined in the International Covenant of Economic, Social & Cultural Rights (ICESCR) which the UK has ratified. A rights-based approach to policy making would centre care, equity and justice, and would ensure that nobody is left behind. 
Be cross-departmental and joined-up
Food is connected to everything – trade, health, land, planning, education, housing. Effective collaboration and a shared vision between government departments is essential for effectively addressing intersecting crises. Poverty, ill health, hunger and ecological collapse cannot be resolved in siloes, and a joined-up approach would allow for a more intersectional way of working. Furthermore, a coordinated approach would not create trade-offs between different needs such as energy security and food security, but would balance the two.
These are deliberately high-level principles. They are intended as a launchpad from which to begin collectively exploring what these principles could look like in practice; and to step-back and hold policymakers to account at the most basic, fundamental level.
How could we make these co-produced principles even stronger? Are there other key principles you think should be included? We'd love to hear from you.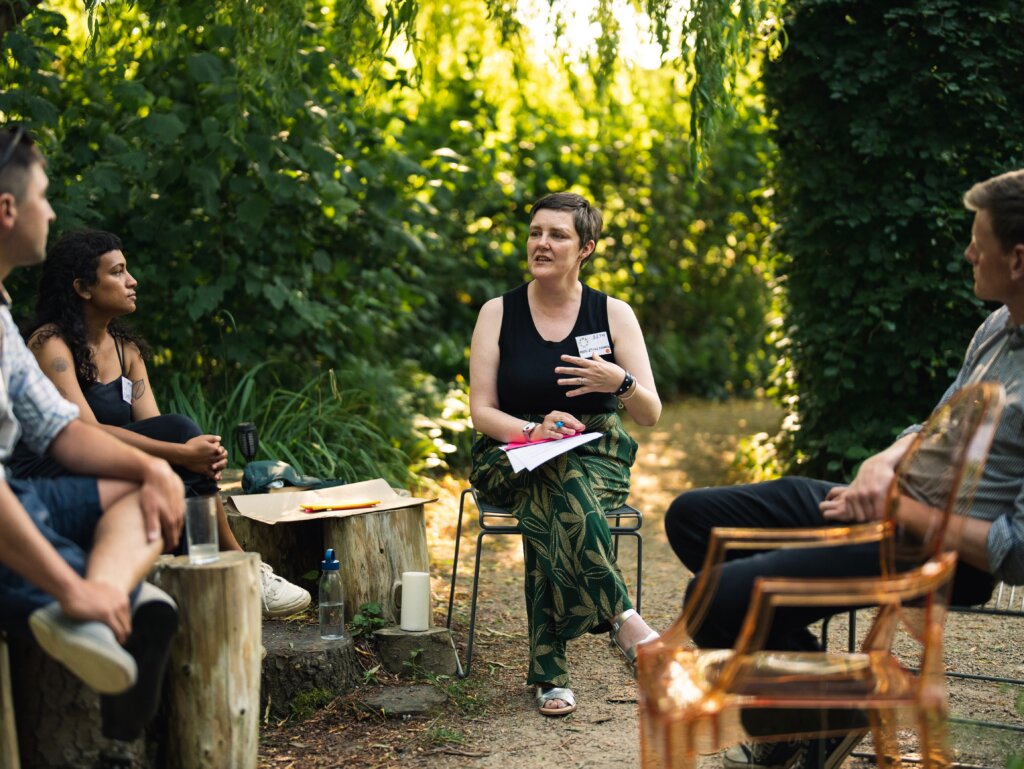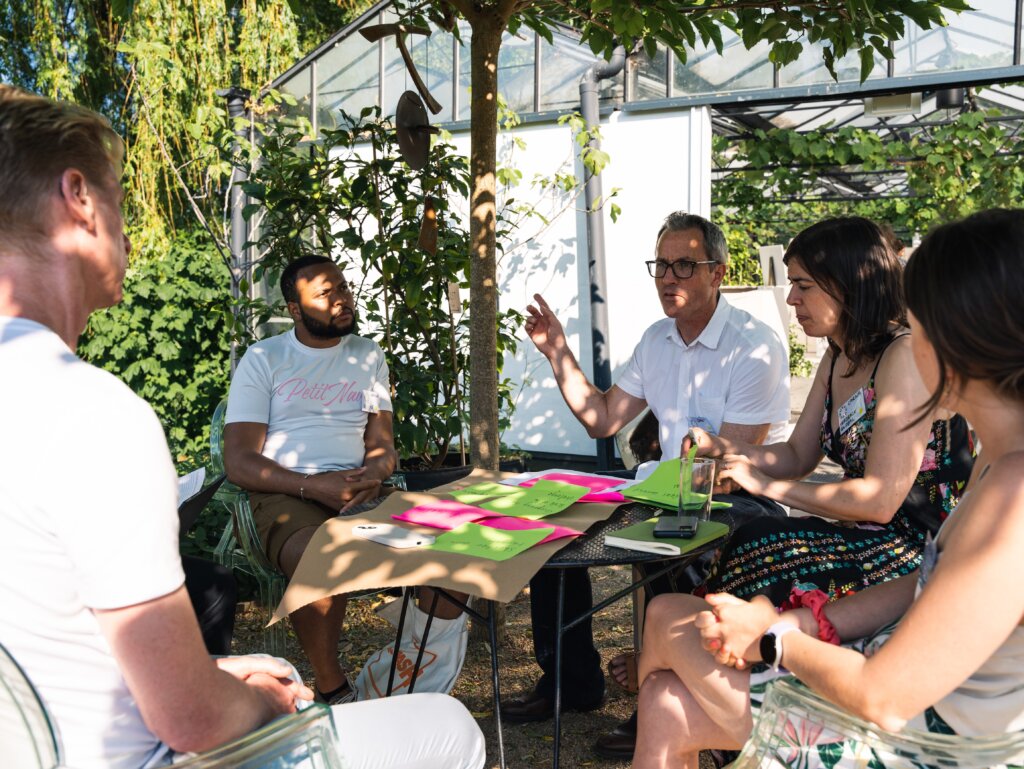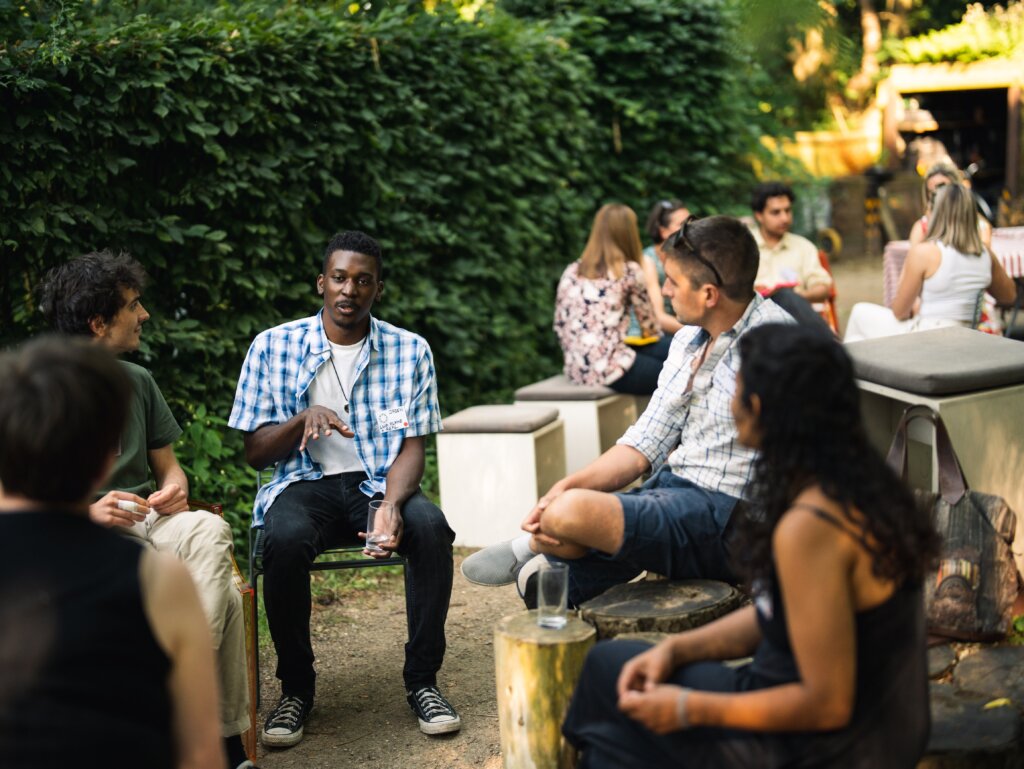 Photographs by Will Hearle.